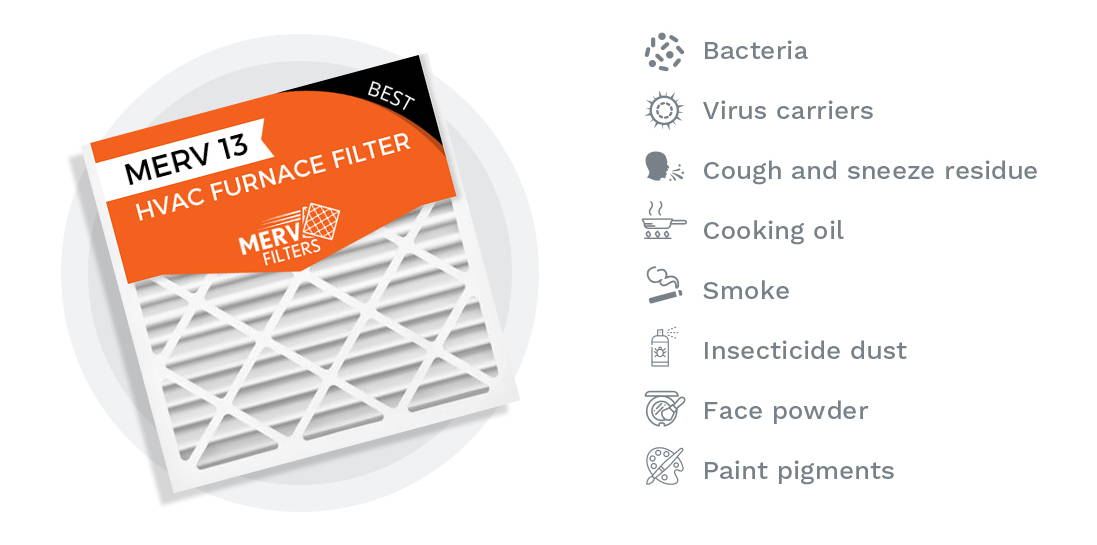 Our top rated MERV 13 filters offer the highest level of residential or commercial air filtration. Commonly used by hospitals, the MERV 13 filter is the gold standard for combatting air pollutants (sizes 10–0.3 micron ranges).
On top of the long list of protections the MERV 10 offers, the MERV 13 takes it to the next level, preventing:
bacteria
virus carriers
cough and sneeze residue
cooking oil
smoke
insecticide dust
face powder
paint pigments
from entering your unit and your home or place of business. Our MERV 13 filters are the top choice for residential and commercial use, and as mentioned early, are the most common filters used by hospitals. So give our MERV 13 filters a whirl and take a breath of fresh air, whether in or out side. Filters should be replaced every 3 months, and more often if you have children, pets, or allergy-sufferers.