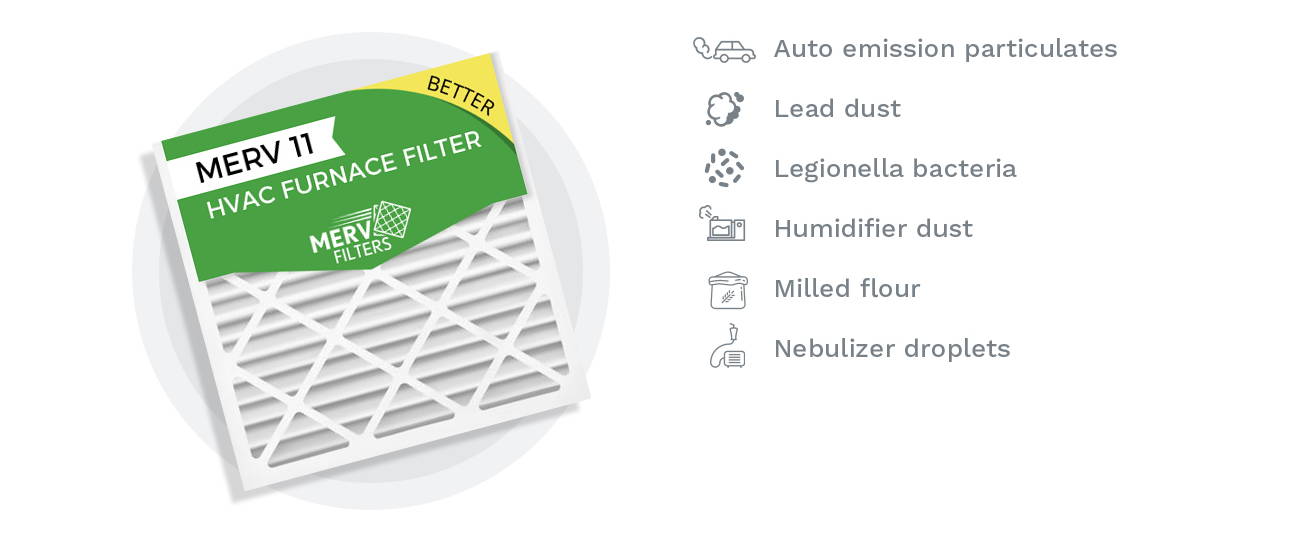 Breathe clean air
with our MERV 10 filters
The air filters job is to stop air born particles (like dust) and contaminants (like auto emissions) from passing through your HVAC unit and into your home or place of business. The MERV rating represents the level of filtration you are getting when air passes through the filter and into your unit. If you consistently change your filters, you can be confident that the air circulated from your unit is clean, you will save on energy costs, and the unit will last longer! So breathe easy, keep reading, and find out which filter works best for you!
Our high quality MERV 10 filters are a step up from the MERV 8, stopping almost all household particles (sizes 10–1 micron ranges), and are great for commercial use as well. In addition to the MERV 8 filtration, some examples of pollutants our MERV 10 filters will protect you from are:
auto emission particulates lead dust legionella bacteria humidifier dust milled flour nebulizer droplets
Our MERV 10 filters are the superior choice for residential and commercial use, and are great for hospital laboratories. The MERV 10 filters will extend the life of your HVAC unit too! Filters should be replaced every 3 months, and more often if you have children, pets, or allergy-sufferers.